1924
Chamonix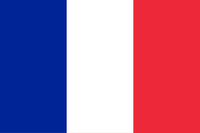 1. Olympic Winter Games
Close Gallery
4 more pictures to view
Olympic Medals in the games of 1924 in Chamonix
49

Medals in

9

Sports in

16

Events

From January 25th to February 5th competitions were held under the title "International Winter Sports Week", for the organization the same organizing committee was responsible, which also had to host the Olympic Games in Paris in summer. On May 6, 1926, the IOC retroactively decided to recognize it as the first Winter Olympics. Already in 1908 at the Summer Games in London and 1920 in Antwerp there were competitions in figure skating, in 1920 for the first time also ice hockey. Germany was still excluded as the aggressor of the First World War.

294 athletes competed in seven sports, including 13 women exclusively in figure skating. There was an opening ceremony in front of 287 spectators at the Stade Olympique, and a French skier spoke the athlete's oath. At the closing ceremony, IOC President Baron de Coubertin gave a speech, medals were given. The entire event had taken over many elements of the Olympic Games before they became the first Winter Olympics.

Competitions in bobsleigh took place on a natural track. Speed ​​skating and figure skating took place at the Stade Olympique. In ice hockey, the Europeans lost 85-0 against the Canadians and 52-0 against the Americans. Curling was originally just a demonstration sport, but was retrospectively declared an Olympic discipline in 2006. There were Nordic competitions in cross-country skiing, ski jumping and in Nordic combined.