1900
Paris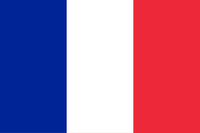 2. Olympic Summer Games
Close Gallery
18 more pictures to view
Olympic Medals in the games of 1900 in Paris
263

Medals in

16

Sports in

87

Events

The 1900 Summer Olympics took place between May 14 and October 28. In contrast to the first Olympic Games, which were an independent event, the second Olympic Games took place as part of the Paris World Exhibition. There have been numerous world exhibitions since 1851, and the 1889 Paris World's Fair left the most lasting mark: the Eiffel Tower. The Paris Metro was opened on the occasion of the 1900 World's Fair.

Baron de Coubertin, although demanding Olympic games in the same quality as in Athens, was powerless against the organizers of the world exhibition. They also held all sports competitions, but didn't even use the name "Olympic Games". The competitions were called "International Competitions for Physical Exercises and Sports", were rather an annoying appendage to the world exhibition, spectators came by by chance. It is therefore not surprising that there were a number of athletes who did not know that they had won Olympic medals until their death, others only found out years later that they had participated in the Olympic Games.
 
It took 168 days from the first to the last day of the competition, although competitions only took place on 71 days and medals were awarded on 36 days. 997 athletes, including 22 women participated, there were 89 competitions in 16 sports. France was the most successful nation. There was no opening or closing ceremony. Swimming, water polo, rowing and sailing were carried out in the open water of the Seine or the English Channel.

As in 1896, there were mixed teams at competitions again. There have also been numerous sporting events that are considered non-Olympic, such as automobile races. In some competitions such as athletics, swimming, gymnastics, rowing, sailing and shooting, silver and bronze plaques were issued or sent to the athletes months later. There were no honors for the Olympic champions, because the organizers of the World Exhibition deliberately did not want the sports competitions to be organized under the title of the Olympic Games. Some nations tried to honor their athletes years later. Against this background, the documentation of the competitions was of course very poor. Therefore, sports scientists often took decades to determine the results of the 1900 Olympic Games known today.