1980
Lake Placid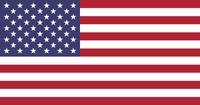 13. Olympic Winter Games
Close Gallery
4 more pictures to view
Olympic Medals in the games of 1980 in Lake Placid
115

Medals in

10

Sports in

38

Events

After 1932, Lake Placid hosted the Winter Olympics for the second time in 1980. These were held from February 13th to 24th. It was the third winter game in the United States since 1960 also hosted Squaw Valley. Lake Placid was the only remaining opponent to Vancouver who was supposed to bring the Winter Games to Canada 30 years later.

In the dispute between China and Taiwan, the People's Republic prevailed this time, Taiwan was not approved by the IOC, and China and Costa Rica took part in the Winter Olympics for the first time. The participation was an Olympic premiere for Cyprus. In 1932 only 231 men and 21 women from 17 countries took part, in 1980 there were 837 men and 235 women from 37 countries.

The star of the games was the American Eric Heiden, who won all five competitions with an Olympic record in speed skating, over 10,000m additionally with a world record. Neither before nor in subsequent games has an athlete been able to win everything from sprint to long distance. The images of the Heiden muscle pack in its golden racing suit were seen all over the world.

The biggest sensation was the Olympic victory of the US ice hockey teams, especially the victory over the much more highly valued players of the USSR. The victories of Heiden and the ice hockey team were the only ones for the USA, with a total of 12 medals, the country took third place in the medal table. The battle for the medals clearly won the Eastern Bloc states of the Soviet Union and the GDR, with the first winning more gold medals and the others overall more medals. Ulrich Wehling from the GDR won the Nordic Combination for the third time in a row, and Irina Rodnina did the same in figure skating for the USSR. Aleksandr Tikhonov won the fourth gold medal with the biathlon relay in a row since 1968. Austria took fourth place in the medal statistics, Liechtenstein took fifth place with 2 gold and 2 silver medals and the best result in the history of the country, thanks to Hanni Wenzel's successes and the Silver medal of her brother Andreas in alpine skiing.

Technical progress has had a decisive influence on the development of the Olympic Games. Time could be measured down to the thousandth of a second, so you wanted to be as accurate as possible in sports. This led to the narrowest victory in an Olympic cross-country competition. The Swede Thomas Wassberg defeated the Finn Juha Mieto after 15km by a hundredth of a second or a few centimeters. Mieto was to be pitied. After this race, the FIS changed the timekeeping in cross-country competitions to the measurement up to a tenth of a second.