1972
Sapporo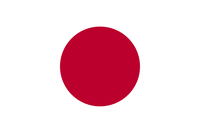 11. Olympic Winter Games
Close Gallery
4 more pictures to view
Olympic Medals in the games of 1972 in Sapporo
105

Medals in

10

Sports in

35

Events

Japan hosted again 8 years after the Tokyo Summer Games. This time from February 3rd to 13th at the winter games with Sapporo, which was already planned for 1940.

The International Olympic Committee had finally taken note of the actual situation in Germany. The Federal Republic of Germany and the German Democratic Republic competed with separate teams, flags and anthems.

IOC President Avery Brundage raged ahead of the games. He insulted the hosts and denied all winter sports enthusiasts their amateur status. He particularly turned against several men in alpine skiing. He accused them of professionalism. Karl Schranz had already lost his gold medal 4 years earlier in the fog slalom of Grenoble under nebulous circumstances. He was back in top form and was one of the favorites for the downhill. Someone had leaked a photo to the IOC showing Schranz at a charity soccer game in a shirt advertising a coffee brand. For Brundage, this was the official proof that Schranz was not an amateur. Brundage, who had endorsed the Nazi games in 1936, hypocritically declared: "I did not disqualify Schranz, the IOC did not, he did it himself". He was excluded from the games. Austrian politics recommended a boycott of the games. But Schranz didn't want that. As an athlete, he knew what it meant for athletes to prepare for the Olympic Games for 4 years. With the farewell words "I take note that I have to pay for everyone" he returned to Austria. What awaited him there was indescribable. The anger of the Austrians was sparked, and the crowd greeted them cheeringly at the airport, who lined their car by car to the center of Vienna. The trip ended at the Federal Chancellery, where he showed up on the balcony. In total, 100,000 people cheered him. He was her folk hero.

On February 6, the games were officially opened by the Japanese emperor. There was no longer any question of a crisis at the Olympic Winter Games, only Austrians thought of Karl Schranz.

In Tokyo, the Japanese had formed oversized sculptures out of snow and ice and thus impressed the guests. The Japanese mainly visited the competitions where they had a chance to win medals: figure skating, Nordic combined, ice hockey and ski jumping, where they even celebrated their first triple victory on the small hill.

In the German national ice hockey team, the team captain Alois Schröder was shown to be a stimulant. However, this had no consequences, since the world ice hockey association classified the matter as not so strict. The team was not punished and even won the group, ultimately there was 7th place.