1952
Oslo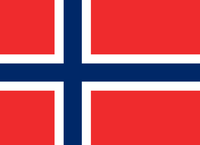 6. Olympic Winter Games
Close Gallery
4 more pictures to view
Olympic Medals in the games of 1952 in Oslo
67

Medals in

8

Sports in

22

Events

The Oslo Winter Games, held from February 14th to 25th, were the first in a Nordic country. Germany and Japan were allowed to participate again. The German federal government in Bonn was worried that its athletes and visitors would be received in an unfriendly manner because Norway had been invaded and occupied by Germany in the Second World War. The Norwegian people had suffered a lot under the occupation. After long discussions, Germany took part in the Oslo Games. The Norwegians, like all other nations, received them with overwhelmingly warm hospitality.
The Olympic flame was lit in Morgedahl and the torch was carried 270 km to Oslo. The opening ceremony on February 15, like the rest of the games, was perfectly organized, with 500,000 spectators coming during the games, ensuring financial success. Princess Ragnhild was the first woman in Olympic history to speak the opening formula. She represented her grandfather to the Norwegian king, who was in London at the funeral service for the British king who died eight days earlier. The teams from Great Britain, Australia, Canada and New Zealand wore black armbands. Queen Elisabeth II became a constitutional monarch.

The Soviet Union has not yet sent any athletes, but has since been represented by a national Olympic committee in the IOC. At the summer games in the same year, athletes were supposed to take part in the games for the first time and the cold war between the USSR and the USA was also to be fought on the sporting level. The GDR refused to compete in the all-German team provided by the IOC.

Cross-country skiing for women was on the program for the first time. In alpine skiing there was competition for the first time in downhill, slalom and giant slalom, the combination was deleted. A covered hall at the ice hockey tournament was a novelty.