1928
St. Moritz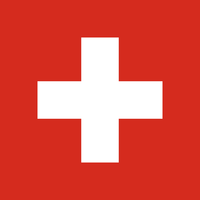 2. Olympic Winter Games
Close Gallery
5 more pictures to view
Olympic Medals in the games of 1928 in St. Moritz
41

Medals in

8

Sports in

13

Events

In contrast to the Winter Games in 1924, which were only subsequently recognized by the IOC as the first Winter Olympics in 1926, the participants in the Winter Games in 1928 knew that these were Olympic. They took place from February 11th to 19th. They were the first winter games to be independent and were not organized by the summer games organizer in the same year. 25 nations took part, for the first time with Japan an Asian country was represented at winter games.

The opening ceremony and closing ceremony took place in the Badrutts Park ice stadium, as did most of the competitions. Skeleton was held on a natural track, bobsledding in the ice channel. A ski jumping hill was built for ski jumping because it was not yet available. It had a K-point of 66 meters. In 1948, these sports facilities were still so intact that they were used again for the first winter games after the Second World War.

St. Moritz was considered absolutely snow reliable, but a warm front with a hair dryer caused temperatures of 25 degrees at lunchtime. The 10,000m speed skating had to be stopped because the ice was getting softer. In the coming days the weather was so bad that this competition could no longer be accepted, with the result that for the first time in Olympic history a competition could not be held.

Athletes and journalists were accommodated in hotels. Almost all countries had sent their media representatives, even a German radio journalist was there. Another novelty was the first cinematic documentary of the Olympic Winter Games with the film "The White Stadium". Sports medicine examinations were also carried out for the first time after the competitions.

In terms of sport, the 2nd Olympic Winter Games were a success despite the warm weather, but they weren't financially. The municipality of St. Moritz and the Alpina St. Moritz ski club remained on debts of over CHF 100,000.