1992
Albertville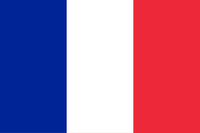 16. Olympic Winter Games
Close Gallery
1 more pictures to view
Olympic Medals in the games of 1992 in Albertville
171

Medals in

12

Sports in

57

Events

From February 8 to 23, the third time after 1924 in Chamonix and 1968 in Grenoble were the Winter Olympics in France. It was the game of big changes. The 1992 Winter and Summer Games were last held in the same year. The reason for this was that the costs for the television companies for winter and summer games became too high in the same year. The next winter games would be held in Lillehammer two years later in 1994 and then take place every four years, so that winter and summer games alternate every two years. The Berlin Wall fell in 1989, the GDR no longer existed, a reunited German team competed and also won the Nations' Cup. The Soviet Union has broken down into many sub-states. Russia, Ukraine, Belarus, Kazakhstan and Uzbekistan once again agreed to compete under the Olympic flag as a "United Team". Estonia, Latvia and Lithuania started as independent states. The United Team was slightly better than Norway in second place in the medal table. Austria followed in fourth place with an all-time record result. Yugoslavia was also a thing of the past; the former republics of Croatia and Slovenia were set up as independent National Olympic Committees.

The Norwegian cross-country skier Bjørn Dæhlie started his success story with three gold and one silver medal, which should finally end after two further Olympic Games with eight gold medals and 4 silver medals and a ninth place in the eternal best list of medalists. Lyubov Yegorova was the most successful athlete with three gold and two silver medals, and she achieved a similar result two years later in Lillehammer. In terms of age, there were two records: Raïsa Smetanina was a team member of the winning cross-country relay 4 x 5km at 39 years and 354 days, the Finnish ski jumper Toni Niemienen was a double Olympic champion, at his first victory he was only 16 years and 256 days old, so young before and after no one gold medalist at Winter Olympics.

Shorttrack was Olympic discipline for the first time. The audience was enthusiastic about this fast-paced sport, as was the new freestyle skiing on the mogul slope. Both sports have been expanded with additional competitions over the years.

When building the sports facilities, the focus was only on commercial interests. Great environmental sins were committed during the construction of the sports facilities. Parts of mountains were blown up and countless trees felled to model the alpine downhill runs for the ski industry. Little attention was paid to sustainability, so the sports facilities were hardly used again after the games. Another point of criticism was that the games were optimized for the television audience, the on-site viewers were little integrated into the events.