1948
St. Moritz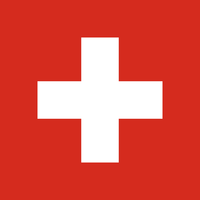 5. Olympic Winter Games
Close Gallery
5 more pictures to view
Olympic Medals in the games of 1948 in St. Moritz
68

Medals in

9

Sports in

22

Events

After the Second World War, many parts of the world had to be rebuilt, so most countries had no financial means to host the Olympic Games. Only St. Moritz in neutral Switzerland, which was spared from destruction during the war, and Lake Placid in the USA were interested in the winter games. Both had already organized winter games once. The decision fell on St. Moritz. Most importantly, the idea of ​​the modern Olympic Games by Baron de Coubertin, who died in 1937, lived on after the horrors of the Second World War.

The transport connection to the remote Engadine valley had not improved much since 1928. As a result, fewer spectators came to Garmisch-Partenkirchen than at the last winter games 12 years earlier, since private individuals often either had no financial resources for a trip to Switzerland or were not interested in the games because they were concerned with everyday problems.

Germany and Japan had been excluded from the Olympic Games as aggressors in World War II. Austrians were checked for their roles during the Second World War and required individual entry permits. The Austrian ski jumper Sepp Bradl, who in 1936 was the first person to improve the world record in ski jumping to 100m, was not given an entry permit because of his SS membership.

Because of the war, the number of accommodations had dropped to around 4,500 and hoteliers were obliged to provide 20% of the beds at greatly reduced prices. Many sports facilities had already been used in 1928. The Alpine competitions were expanded towards downhill and special slalom compared to 1936.

The opening ceremony took place on January 30th, there was no torch relay. When the nations marched in, the US team in particular was greeted with a storm. The technology had developed further, so it was only natural that television should report live alongside the radio. The Soviet Union had not sent any athletes, but had sent ten people to assess what success Soviet athletes could have achieved. Apparently, the assessments were positive since the Soviet Union first took part in the Summer Olympics 4 years later. The closing ceremony was held on February 8th.