1906
Athen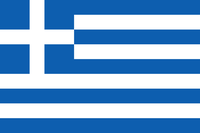 Summer Games
Close Gallery
9 more pictures to view
Medals in the Intercalated Games 1906 in Athen
224

Medals in

13

Sports in

74

Events

Although the first Summer Olympics in Athens in 1896 were a great success, the Olympic Movement was on the brink 8 years later. In 1900 and 1904 the games were held as a side event at the World Expositions in Paris and St. Louis. The second and third Olympic Games were chaotic, poorly organized, spectators only came by accident, they were hardly noticed in public. This was used by the Greeks to push their games in Athens back in 1896 at the 1905 IOC meeting. Baron de Coubertin did not want this because he saw the Olympic Games as a global sports festival which should always be held in a different city.

The IOC also had financial problems. At the 1905 IOC meeting, Baron de Coubertin was held responsible for the catastrophic organization of the last two games. The Greeks proposed to hold the 1906 Olympic Games in Athens on the occasion of the 10th anniversary of the Olympic Games. Although Coubertin did not want to do so, he had to help as the IOC's decision to support the games had declined due to his decline in power. He also believed that it would be Panhellenic games with a national character, he stayed away from the games.

Only the Greeks were responsible for the organization. They put on special postage stamps again and were able to successfully carry out all competitions on the competition facilities from 1896, despite empty state coffers. International athletes from 20 nations and visitors from all over the world succeeded. 74 competitions were held in 13 sports within 11 days from April 22nd to May 2nd, there was an opening ceremony with the entry of the nations behind a flag holder, in honor of the winners their national anthem was played for the first time, there were uniform jerseys for each nation and for the first time the athletes of one nation lived in the same House.

Again the Athens Games were a complete success. Many sports scientists believe that the 1906 Olympic Games saved the Olympic Movement and that they therefore deserve a special place in Olympic history. Nevertheless, Baron de Coubertin refused to recognize them as the Olympic Games. Even the IOC does not count the games to the Olympic Games and they have never been officially recognized, so they are not included in the numerical list. Many statisticians count the medals of Athens 1906, which is why they are also recorded on this homepage. However, everyone can decide for themselves whether they should be counted or not. There is a corresponding filter option.